eGRACS©
ERM Suite
eGRACS Security Manager
eGRACS Security Manager module automates the assessment of technology vulnerabilities and threats to information assets enabling the identification of security risks, deployment of mitigating controls in order to achieve your corporate objectives. It enables your organisation to continuously assess exposures and vulnerabilities and reassess the suitability of existing controls.

Download Data Sheet

KEY BENEFITS
Easily integrate information risk to enterprise risk management.
Centralised source for threat, vulnerability, exposure data.
Track exposures, mitigation controls and remediation actions organisation wide.
Cost savings and improved accuracy through sharing of security data with other risk management functions.
Quickly identify key threats and vulnerabilities that could harm and adversely affect critical operations.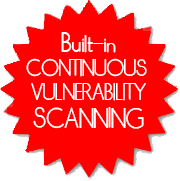 KEY FEATURES
Integrated capability for managing threats, vulnerabilities and exposures from security scans through to remediation lifecycle.
Document information assets, systems, interfaces and correlate security assessment work papers with evidence and remediation efforts in a single, access-controlled repository.
Ability to build a centralised, consistent library of security test steps that can be applied to multiple security scans and other assurance activities.
Centralised repository for security risk, control and assurance data along with supporting evidence, exemptions and remediation actions.
Seamless integration of information security data into enterprise risk management functionality.
Capability to generate registers of threats, vulnerabilities and security exposure.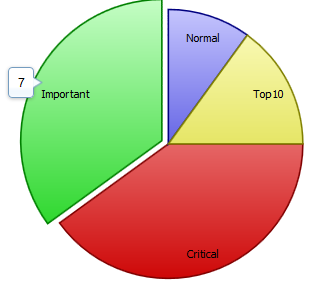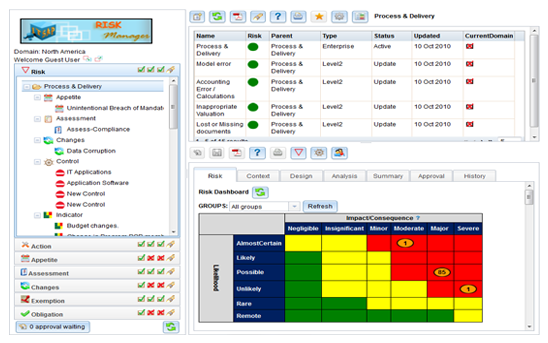 eGRACS ERM Suite includes powerful dashboards and reporting functionality that enables customised reporting based on configurable criteria. Report content can be optimised using powerful filtering capabilities based on user selected fields and filtering conditions.